Custom triathlon course prints
Celebrate your achievements with your own (half) Ironman & triathlon course prints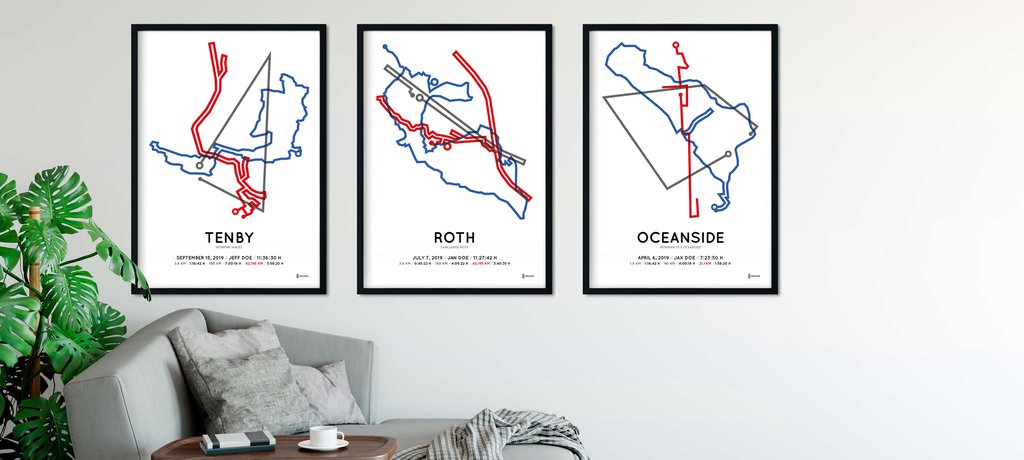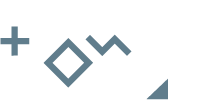 Unique and personal Tri course prints
We have a big collection of Ironman, Ironman 70.3 and triathons in our database. Find your event and personalize your print with your name, split times and finish time and date. When you can't find your triathlon event, please request it using the request form and we'll do our best to add it for you.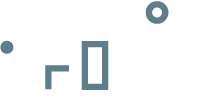 Great quality paper and aluminum prints
SPORTYMAPS are digitally printed on high quality matte paper and on 3 mm aluminum dibond. Our triathlon prints are available in two options: in color or in gray. All products are printed as close to the customer location as possible.

Triathlon & Ironman prints that tell your story
Behind every triathlon SPORTYMAPS print hides a personal story. With this section we try to show some of these stories. Have a look at what these athletes have to say about their events and prints:

"They motivate me a lot and remind me of my achievements. The Sportymaps prints have also become somewhat of a collector's item for me. I have left space for my next ones"
"I don't care how tough you are or how great of an athlete you are, finishing any Ironman distance is a win no matter the time. I wanted something to remember those accomplishments that would look great on the wall. Sportymaps fit that bill perfectly"
"My favorite print is definitely the one from the Ironman I did in Hamburg in 2019"
"Great posters and made after my Strava / Garmin files, because they weren't available on the Sportymaps website. Super service!"
And many more
---
Some of our most popular triathlon course prints: