Custom running course prints
Celebrate your marathons, half-marathons, trailruns, ultra's & more with SPORTYMAPS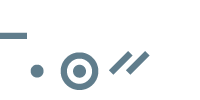 A beautiful running print on paper or aluminum
You can commemorate your running achievements with a paper SPORTYMAPS poster or a print on aluminum dibond.
Customize them with your name and finish time and choose from several sizes and background options.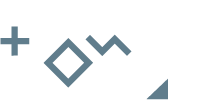 Global, localized print production
Our printing partner has printshops all over the world. Your order is printed at the facility closest to you and shipped from there.
We use sustainably sourced, FSC-certified paper and wood and high quality aluminum dibond.

Customer stories
Since 2015 we've been creating SPORTYMAPS prints for runners all over the world. At the core of our product is that single, simple line. A line that represents so much more; training, exhaustion, perseverance, euphoria and everything in between. Behind every running poster hides a very personal story. Create a lasting memento of your story and join 10.000's of other SPORTYMAPS customers:
"Before I was going to run the marathon I already knew: that print will be added to my wall!"
"...it was clear to me that after this challenge I would reward myself with such an individual and great memento"
"I'm most proud of the poster from the Sevilla Marathon where I qualified for the Olympics. That marathon will always be something special for me..."
"I really liked the design; that a line can be very simple and yet very significant for someone that has run a marathon"
"Every time I look at my poster with the route of the Amsterdam Marathon, I have moments of running that come back to me… remembering that you overcame the difficulties to get there, is useful in everyday life too"
"…I liked the idea and above all it was so clean and nice aesthetically"

"My Sportymaps motivate me as a reminder of all training runs and races I overcame and conquered.  Reminding me, that I am strong, committed, and capable of doing hard things"
"My favorite poster still is the first one I received from the Chicago Marathon. It was my first big athletic challenge and it was the start of a complete change in lifestyle"
"I had the pleasure of running several marathons, of course I am very proud of these achievements and I definitely wanted to give them a place in my house. The Sportymaps are clear and beautiful and often make me dream of these races"
~ Roel, Belgium

And many more.
Some of our most popular running course posters